Contact Us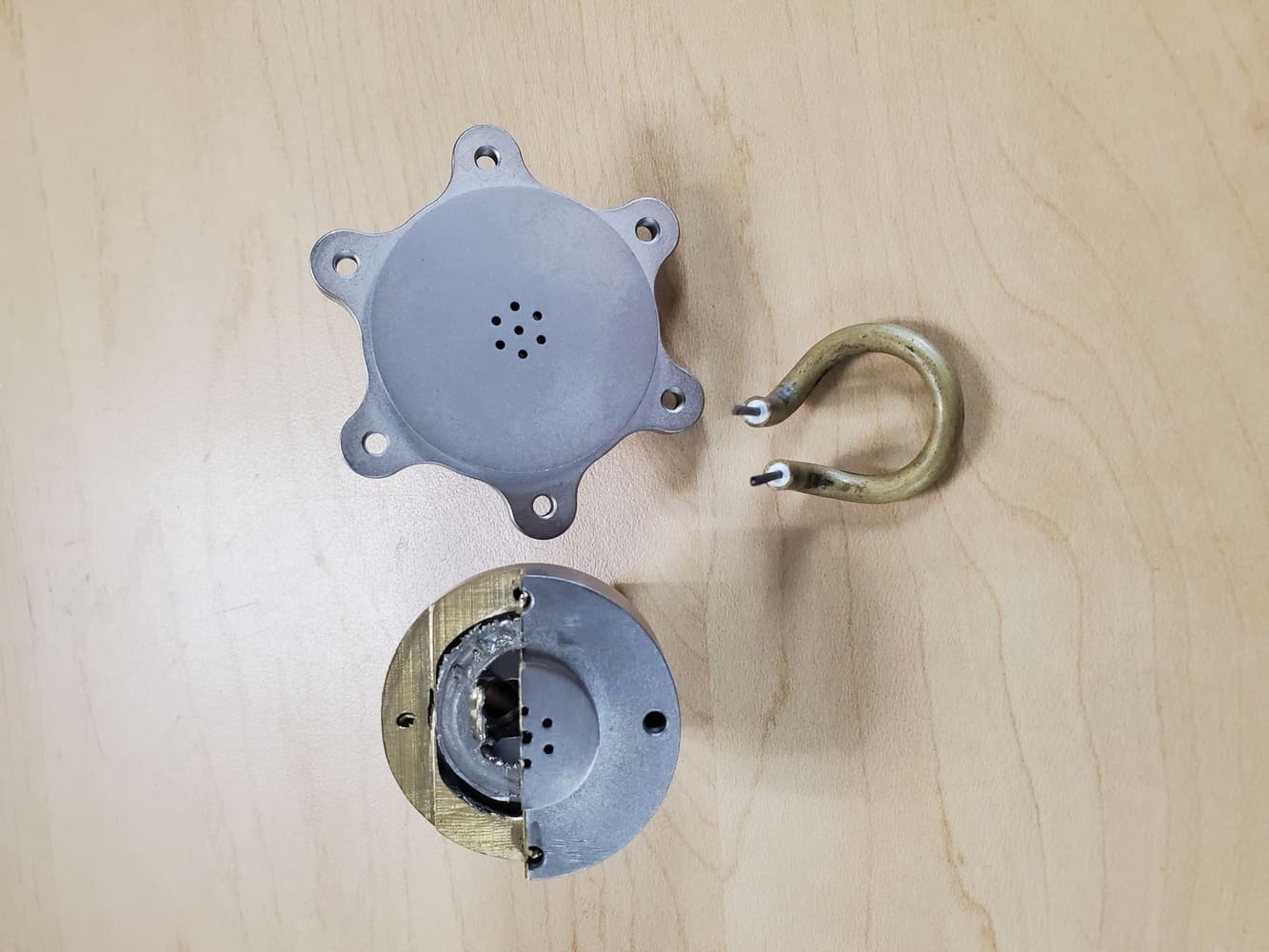 Our flush static port heaters are custom designed for your specific application. The typical heater configuration is a small "donut" made from 4 mm diameter mini tubular. Another common configuration is our 1.4 mm diameter cable, which is spiral wound. Depending upon your application, one of these options would then be brazed into a flush static port housing and sealed.
Your Solution for Custom Flush Static Port Heaters
At Thermetic, we know that each application is unique, so contact us today with your design for an engineering consultation. We are also happy to answer any questions you may have, so give us a call at 1-952-542-9355.