Contact Us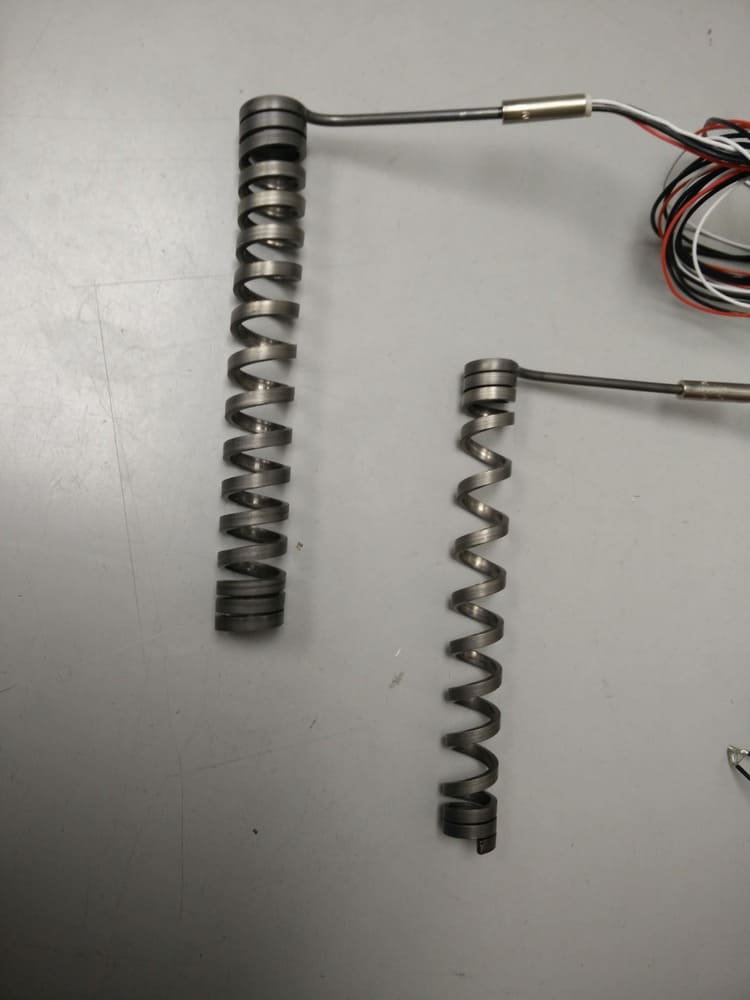 Often referred to as cable heaters, hot runner coil heaters, hot sprue heaters, or microtubular heaters, coil heaters restrict electrical current flow through a special alloy resistance wire that converts the current flow to heat energy. Custom coil heaters provide significant advantages, including increased control, efficiency, and flexibility.
Why Choose Thermetic Products for Your Custom Coil Heater Needs?
Thermetic Products offers some of the industry's most innovative precision heating solutions. Our square (3 mm x 3 mm) and rectangular (2.2 mm x 4.2 mm) single-ended termination heaters with integrated thermocouples are stocked straight in the most popular wattages and can be coiled to size for quick delivery. 
Coil Termination Heater Benefits
Custom coil insertion heaters offer several benefits to meet your application's unique requirements; these include:
Enhanced control
Increased efficiency
Coil Heater Applications
Coil heaters are used in a wide range of applications throughout various industries, providing custom heating solutions for industries across the globe. Industries that commonly utilize hot runner coil heaters include:
Plastic injection molding
Rubber injection molding
Hot-runner systems
Food seal packaging
Additional Plastic Application Heater Options
We also offer mini coil heaters in 1.4 mm diameter or 1.8 mm diameter (flattened to 1.4 mm), which can be coiled to specification and placed in a cover sleeve. Additional plastic application heaters include hot runner heaters and injection molding heaters. We have many existing designs and can also custom design to your requirements.
Contact Thermetic Products for Custom Coil Heaters Today
In the market for a single-ended termination heater with integrated thermocouples in a range of wattages? Thermetic Products can manufacture a custom coil heater that meets your application requirements. Contact us for more information or request a quote today.
Contact Us for Your Coil Heater Questions
Give us a call today for more information and design options.